Personal Budgeting
How to Build a Strong Foundation and Keep Control of Your Finances
Going in circles financially can be frustrating, one moment you have savings and the next moment it's gone.
Then the 'optimistic' you says "At least I'm not going backwards' and you push on.
The truth is you earn good money, you just don't seem to be able to save. 
Financial goals you thought were achievable just keep moving further and further away.
I totally understand the frustration and uncertainty this brings and that's why the Moneytrainer system exists.
To help you break that cycle and get ahead, to help you start saving (and keep it) and get a new passion for achieving those goals that keep slipping away.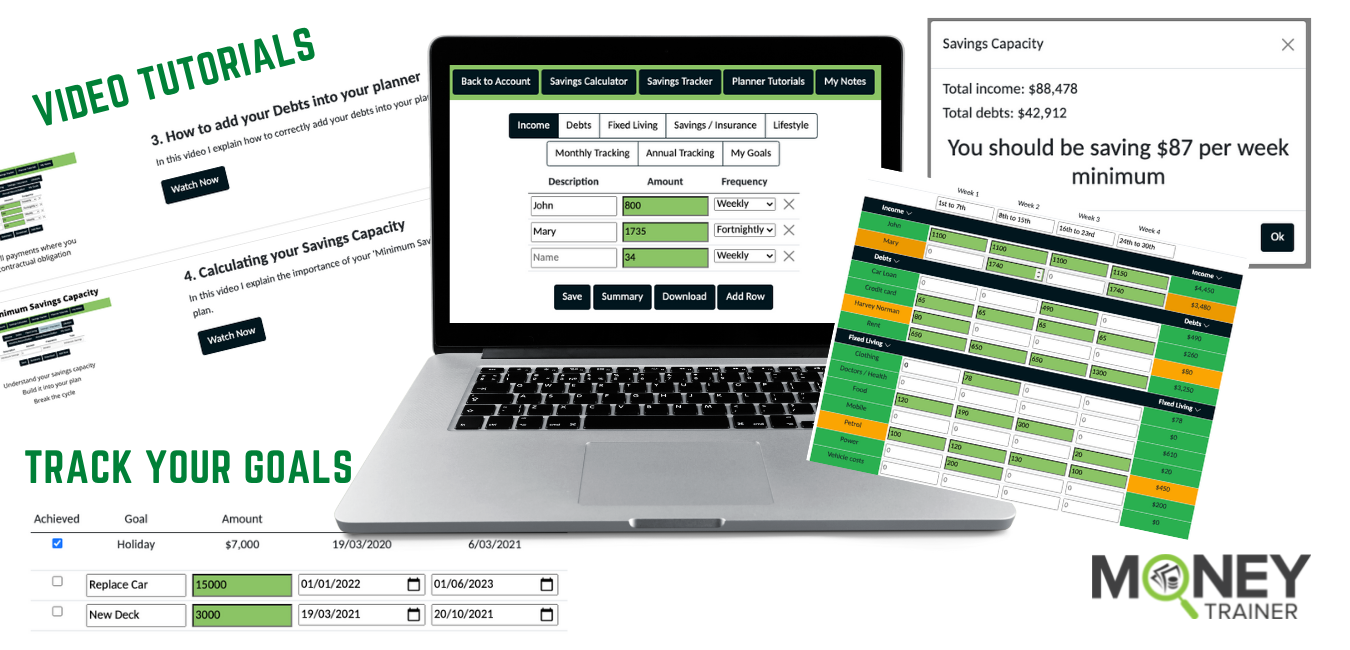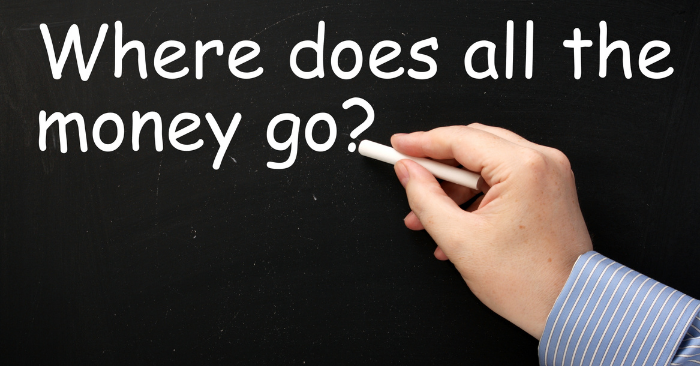 How it works
1. Build a plan
The tutorials will guide you through a simple process of building a plan for your money.
2. Monitor and Improve
Use the customised features to observe where your money goes. Articles and videos will reshape your money mindset.
3. Review and Achieve
Build an awareness of what to adjust or focus on to achieve your goals.
House deposit, holiday or emergency fund, whatever your goals are the Moneytrainer System is designed to help you achieve them. 
The Moneytrainer System
It's a customised budgeting planner that will help you create a budget that's right for your circumstances.
There's on 'One size fit's all' when it comes to budgeting which is why getting the right foundations in place to make your plan work is fundamental to your success.
This is the difference you can experience using the Moneytrainer system.
Be like Deborah
-I had found in the first five to six weeks that I had saved nearly $1,000. I had never done this in my life and it felt good.
Or how about Jessica?
- I am in a much more comfortable position and feel I am in control of my finances instead of them controlling me!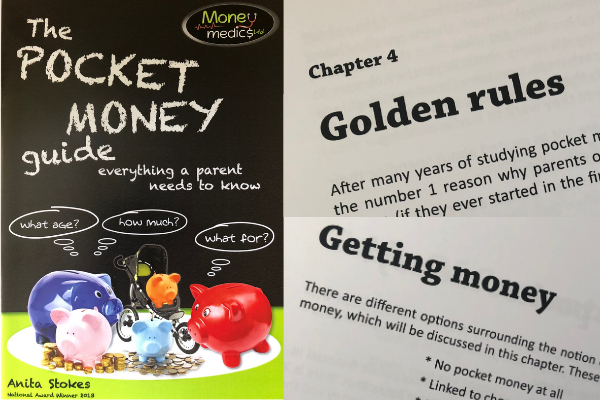 Claim Your Free Copy!
Limited copies, be quick!
Children learn from people they respect - most often their parents, so the people best placed to develop financial skills in your children are you.
Written by Anita Stokes this 30-page booklet focuses on sharing insights that can help you develop practical skills with your children through the use of pocket money which lessens the need for them to be financially reliant on you in the future.
Register to either the 'Standard' or 'Premium' plan to receive your FREE COPY!