When you need a 'Trusted Advisor'
The top 3 things I look for in an advisor
1. Timely response
Do they get back to me in a timely manner. If they are as good as everyone is telling me they are then I should expect a response reasonably prompt. I don't mean in the next 5 minute but 5 days later probably isn't going to give me a lot of confidence.
2. Verbally knowledgeable
Does the initial verbal communication come across like they know their stuff? Can they answer or make sense of 1 or 2 of my immediate questions?
I don't expect them to answer all my questions, they do need to make a living right not just be a FAQ source of information but I need confidence before I choose to engage with them further.
3. Asks for my commitment early
Do they leave me hanging or ask for a commitment? That commitment could be a more formal meeting, a quote, an offer to buy, it doesn't matter.
What I am looking for is do they have the confidence to ask for my business? Someone who has the confidence to ask also recognises and respects that not everyone is ready to proceed yet and they are okay with that.
I want a specialist / advisor who has the time or resources needed to assist me once I engage with them, not someone who is busy chasing the next possible dollar.
Advisors trusted and recommended by myself and my clients
Stephen Robertson - Mortgage Advisor
Auckland
Whilst Stephen specializes in home loans for Auckland's Eastern Suburbs, he has a great support team on board allowing him to assist clients anywhere in New Zealand. 
His experience has helped thousands of people achieve their financial goals and through not only arranging their home loan finance but also insuring they have the opportunity to obtain the right guidance going forward.
He is married and has three sons which means there is plenty of involvement in the local community.  From Playball to soccer, swimming to cycling – community involvement with kids is one of those things that comes with the territory!   Plus, his involvement in local organisations has lead him to be featured in radio and television slots.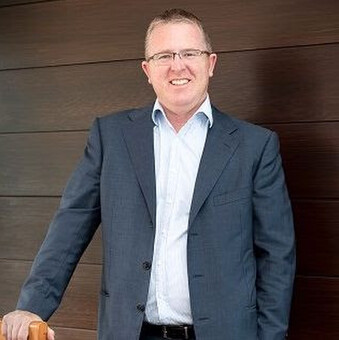 Michael Cave - Financial Advisor
Auckland

For Michael Cave it's all about people - he really wants to see you succeed, personally as well as professionally.
Michael is committed to client care and as a financial planner, he helps people create and protect their wealth and ultimately get the lifestyle they want.
Michael gives solid financial advice to people and businesses and he's the 'go-to-guy' for personal and business financial planning, and risk management.
A devoted husband and father of four, Michael enjoys the challenges of family life, which includes rugby coaching, and running with his children.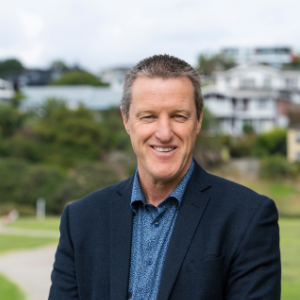 Tim Symons - Insurance Advisor
Auckland

Tim knows first-hand how unpredictable life can be. His thorough understanding of risk, and his extensive network of business relationships gives him access to innovative risk management solutions, enabling Tim to partner with you to manage through life's up's and down's.
Satisfaction comes to Tim from providing individuals, families, and businesses with the most effective, tailor-made, financial advice and risk protection solutions to protect their incomes and assets when unforeseen events happen.
Tim is married to Karen and together have raised 3 great sons. He has a passion for most sports, rugby, soccer, cricket and although he admits he plays terrible golf at least 5 times a year, he still ensures he gets out on the course.